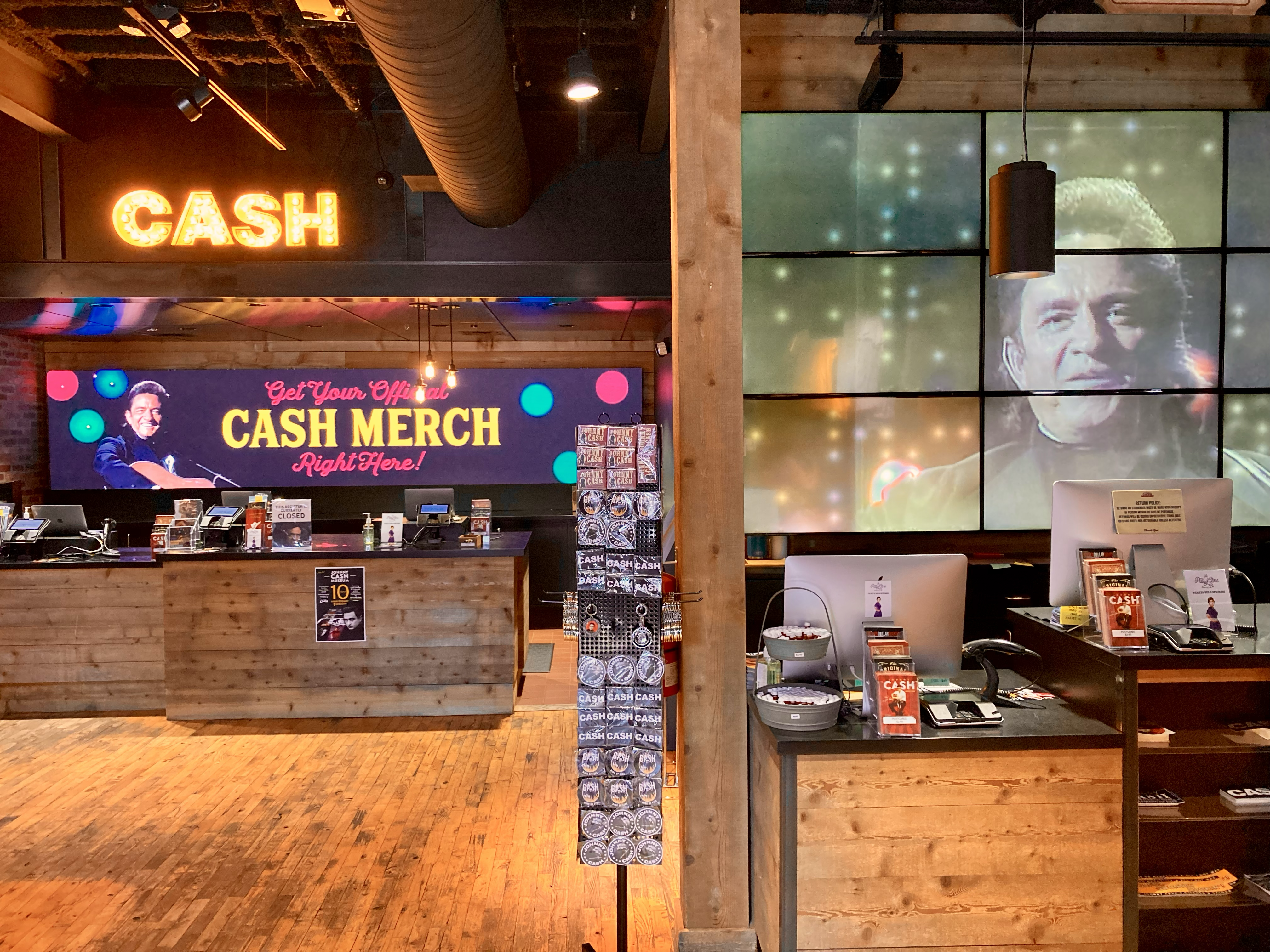 Day 3 was filled with incredible experiences that left me inspired and ready to embrace new opportunities. Let's jump right in!
After starting my day with a delicious breakfast, I headed straight to the highly anticipated Johnny Cash museum. As a devoted fan, being surrounded by memorabilia and stories from the life of this legendary musician was a truly awe-inspiring experience. Despite the bustling crowds, I managed to immerse myself in the museum's exhibits, with a particular highlight being the live videos shown in the theater. It felt like I was transported back in time, witnessing the raw energy of Johnny Cash's live performances. I managed to resist the temptation of buying souvenirs from the massive gift shop. Pat on the back for exercising some willpower, right?
With a renewed sense of purpose, I rushed back to the house, grabbed my guitar, and made my way to the NSAI (Nashville Songwriters Association International) building for an evening filled with musical growth. My scheduled one-on-one mentor session with Jill Moody, the Director of Membership, was an absolute privilege. Jill's genuine interest in my musical journey was evident as she asked thought-provoking questions about my experiences and aspirations. I played a few of my tunes, like "New Tattoo," "Lonesome Fool," and "Delta King," and Jill absolutely loved them! Her encouraging words and compliments left me feeling great. She challenged me to showcase a completely different side of my artistry, so I gave her a taste of "Spun Out and On the Run." She dug it too! The mentorship session left me feeling validated and motivated to pursue my dreams in the vibrant music scene of Nashville.
Following the enlightening mentor session, I joined the NSAI group workshop, where a community of approximately 50 talented songwriters gathered. Divided into lyricists and melody-driven writers, we were randomly paired into groups of 3-4 and whisked away to writing rooms. Our task was to collaborate and create a song within a tight 45-minute timeframe. In my group, I pitched the concept of lullabies, exploring the emotional beauty of a mother's lullaby passed down through generations. Together, we crafted a poignant verse and chorus that captured the essence of this tender theme. The workshop was a true testament to the collaborative spirit within the Nashville songwriting community.
To cap off this remarkable day, my mentor Jill Moody made an exciting announcement during the workshop. She revealed that a writing room had been reserved for me the following day and expressed her enthusiasm in finding co-writers to join me. The room buzzed with interest as fellow songwriters expressed their desire to collaborate. By the end of the workshop, I had connected with 6 talented individuals, eager to embark on this creative journey together.
After such an eventful day, I couldn't resist a quick bite at The Slider House. The tantalizing flavors of a Reuben slider provided the perfect opportunity to decompress and reflect on the excitement of the day. As I savored each bite, my mind raced with anticipation for the upcoming co-writing sessions and the potential for meaningful musical connections.
With a heart full of gratitude and a mind brimming with possibilities, I bid the night farewell and let sleep envelop me, knowing that Day 4 held even more adventures in store.
Stay tuned for the next chapter of my Nashville expedition as I continue to chase my dreams and embrace the power of music!
🎁 Support my musical journey by contributing https://bradhoshawmusic.com/nashville2